En la Fundación Síndrome de Dravet creemos en el poder de las organizaciones de pacientes para cambiar el mundo. Somos «pacientes impacientes», y estamos orgullosos de representar este movimiento.
Como organización de pacientes tenemos mucho más que aportar a la investigación que simplemente conseguir fondos y participar como voluntarios en ensayos clínicos. Nosotros optamos por convertirnos en miembros integrales de la comunidad de investigadores y socios clave en el desarrollo de nuevos tratamientos.
Desde el primer día, nuestros objetivos son (1) mejorar el diagnóstico, (2) encontrar fármacos y terapias eficaces en el menor tiempo posible, y (3) buscar la cura del síndrome de Dravet. A continuación, ofrecemos un resumen de nuestra estrategia en estas tres áreas: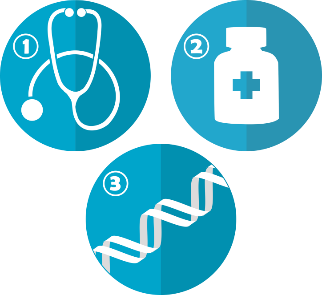 Mejora del diagnóstico del síndrome de Dravet
La mayoría de pacientes con síndrome de Dravet tienen mutaciones de novo no heredadas en el gen SCN1A, con lo que la forma más sencilla de diferenciar el síndrome de Dravet de otras epilepsias refractarias es mediante el test genético. Aunque en menor medida, existen casos de síndrome de Dravet en los que la mutación del SCN1A es heredada de los padres, o en los que otros genes, en lugar o además de SCN1A, están mutados.
Ciertas comunidades autónomas españolas ofrecen dicho test por orden médica. Sin embargo, no todos los pacientes tienen acceso a este servicio. Por ello, nuestra Fundación ofrece un test genómico gratuito para pacientes residentes en España, de cualquier edad, con síntomas similares a los causados por el síndrome de Dravet pero aun sin diagnóstico genético.
Gracias a proyectos como estos, hoy es más fácil que nunca diagnosticar el síndrome de Dravet.
Hallazgo de fármacos y terapias eficaces en el menor tiempo posible y descubrimiento de la cura del síndrome de Dravet
Nuestros esfuerzos se centran en acelerar (a) la entrada de nuevos fármacos y terapias en ensayos clínicos, (b) el progreso de los ensayos ya comenzados, y (c) el reposicionamiento de fármacos ya existentes o, lo que es lo mismo, la utilización novedosa en el síndrome de Dravet de fármacos ya aprobados para el tratamiento de otras enfermedades. Además, desde nuestra Fundación luchamos para que todos los ensayos clínicos de nivel nacional e internacional lleguen a nuestros pacientes en España.
Desde Fundación Síndrome de Dravet somos conscientes de la importancia de invertir en investigación, tanto básica como aplicada, para avanzar en el conocimiento y tratamiento de enfermedades. Conocer los mecanismos moleculares que dan lugar a una patología es esencial para luchar contra ella. Por ello, derrumbamos barreras para permitir que los expertos nacionales e internacionales puedan trabajar en el síndrome de Dravet. Una de nuestras inversiones clave ha sido la creación de modelos de ratón Dravet de acceso abierto. Rompemos así por una parte con el monopolio existente hasta la fecha por el que solo unos pocos grupos de investigación disponían de ratones para su estudio, y facilitamos la investigación evitando que los científicos tengan que producir los ratones por sí mismos. Los ratones Dravet de la Fundación, la cual está comprometida con el bienestar de los animales de experimentación y así lo declara en este manifiesto, están disponibles a través de internet para cualquier investigador del mundo que quiera indagar en las causas moleculares del síndrome de Dravet y/o probar un fármaco en desarrollo. ¡Ahora es más fácil que nunca investigar el síndrome de Dravet!
 ¡Obtén aquí nuestros ratones!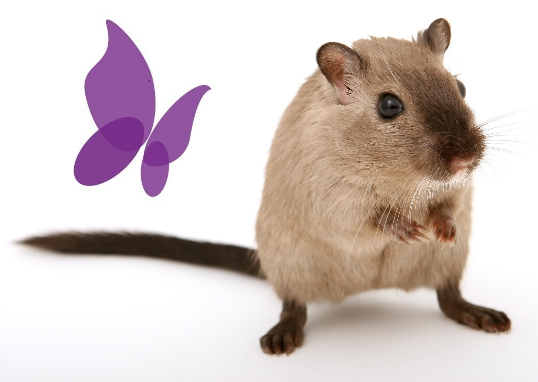 Otra de nuestras grandes inversiones en ciencia, posible gracias a las generosas donaciones de particulares y empresas, es la Convocatoria de Proyectos Innovadores de Investigación en Terapias Avanzadas para el Síndrome de Dravet. Tras la evaluación por parte del Comité Científico de la Fundación Síndrome de Dravet de varias propuestas de investigación recibidas de calidad y excelencia extraordinarias, la Convocatoria 2020 financiará con hasta más de 135 mil euros ‒¡la mayor convocatoria de investigación de una sola organización europea Dravet!‒ dos becas para el desarrollo de prometedores estudios preclínicos de terapias innovadoras para el síndrome de Dravet, el proyecto RIRADS del Dr. Rubén Hernández-Alcoceba, científico de la Fundación para la Investigación Médica Aplicada (FIMA) en Pamplona, España, y el proyecto CCKTherapy del Dr. Massimo Mantegazza, director de investigación y jefe de grupo en el Instituto de Farmacología Molecular y Celular (IPMC), CNRS y Universidad de la Costa Azul en Francia. Podéis leer más acerca de estos proyectos AQUÍ.
Además, La Fundación Síndrome de Dravet creó en noviembre de 2020 el Grupo de Trabajo Europeo en Terapias Avanzadas para el Síndrome de Dravet, una iniciativa pionera en el mundo que pretende impulsar la alianza entre grupos de investigación europeos. Una aproximación colaborativa y multidisciplinar que permite a los grupos de científicos que participan en él avanzar en su investigación de forma más rápida y eficiente.
A su vez, la Fundación Síndrome de Dravet gestiona, financia o participa en otros muchos proyectos de investigación básica, preclínica, clínica y sociológica. La lista completa de proyectos en los que participa nuestra Fundación puede verse AQUÍ.
Nos comprometemos a mantener a nuestras familias informadas en todo momento de los avances científicos y gubernamentales que afectan a los pacientes con Dravet a nivel mundial. Publicamos cada diciembre un informe con las noticias más relevantes en torno al síndrome de Dravet, nuestras actividades durante el último año y las novedades referentes a los fármacos en uso o en camino para tratar esta enfermedad. Además, actualizamos continuamente nuestras redes sociales y blog con la información que recibimos por parte de revistas científicas, de gobiernos y organizaciones y de líderes nacionales e internacionales a los que conocemos en congresos en los que participamos en representación de la Fundación. También durante nuestra Dravet Syndrome Conference, convocamos cada año a los grupos de pacientes, expertos médicos, investigadores, empresas y agencias reguladoras bajo un mismo techo para aunar fuerzas en la cura del síndrome de Dravet.
Puedes además encontrar la lista de publicaciones científicas con autoría y/o participación por parte de la Fundación Síndrome de Dravet aquí:
Ardenal-Muñoz E, Auvin S, Villanueva S, Cross JH, Zuberi SM, Lagae L, Aibar JÁ. Guidance on Dravet syndrome from infant to adult care: Road map for treatment planning in Europe. Epilepsia Open. https://doi.org/10.1002/epi4.12569
Cardenal-Muñoz E, Nabbout R, Boronat S, Lara-Herguedas J, Villanueva V, Aibar JÁ. Impact of COVID-19 on Spanish patients with Dravet syndrome and their caregivers: consequences of lockdown. Revista de Neurología. https://doi.org/10.33588/rn.7302.2021006
Brambilla I, Aibar JÁ, Hallet AS, Bibic I, Cardenal-Muñoz E, Prpic I, et al. Impact of the COVID-19 lockdown on patients and families with Dravet syndrome. Epilepsia open. 2021 Mar;6(1):216–24. https://doi.org/10.1002/epi4.12464
Aledo-Serrano A, Mingorance A. [Analysis of the family impact and needs of Dravet's syndrome in Spain]. Rev Neurol. 2020 Feb;70(3):75–83. https://doi.org/10.33588/rn.7003.2019310 
Ricobaraza A, Mora-Jimenez L, Puerta E, Sanchez-Carpintero R, Mingorance A, Artieda J, et al. Epilepsy and neuropsychiatric comorbidities in mice carrying a recurrent Dravet syndrome SCN1A missense mutation. Sci Rep. 2019 Oct;9(1):14172. https://doi.org/10.1038/s41598-019-50627-w 
Lagae L, Irwin J, Gibson E, Battersby A. Caregiver impact and health service use in high and low severity Dravet syndrome: A multinational cohort study. Seizure – Eur J Epilepsy [Internet]. 2019 Feb 1;65:72–9. https://doi.org/10.1016/j.seizure.2018.12.018 
Lagae L, Brambilla I, Mingorance ANA, Gibson E, Battersby A. Quality of life and comorbidities associated with Dravet syndrome severity : a multinational cohort survey. 2017. https://doi.org/10.1111/dmcn.13591 
Aras LM, Isla J, Mingorance-Le Meur A. The European patient with Dravet syndrome: results from a parent-reported survey on antiepileptic drug use in the European population with Dravet syndrome. Epilepsy Behav. 2015 Mar;44:104–9. https://doi.org/10.1016/j.yebeh.2014.12.028
Todo este trabajo no sería posible sin una labor de equipo. Entendemos que únicamente en equipo puede conseguirse un impacto real en el progreso hacia la cura del síndrome de Dravet. Hemos creado así el Comité Científico de la Fundación Síndrome de Dravet, formado por expertos nacionales e internacionales representantes de la medicina, la investigación y la industria farmacéutica. También contamos con un excelente equipo de voluntarios que nos ayudan en la importante tarea de dar a conocer al mundo a nuestras familias y sus necesidades, así como nos echan una mano en el desarrollo de algunos de los proyectos en marcha.  Además, somos miembros orgullosos de organizaciones reconocidas a nivel nacional e internacional, como son el Foro Español de Pacientes, la Federación Española de Enfermedades Raras (FEDER) la Federación Española de Epilepsia, la Federación Europea del Síndrome de Dravet (DSEF), la alianza europea de organizaciones de enfermedades raras EURORDIS, la Red americana de Epilepsia (REN), la fundación por la alianza de las enfermedades raras Global Genes, la coalición por el Desarrollo de Medicinas Centrados en el Paciente (PFMD) y la Alianza por las Medicinas Regenerativas (ARM).
Queremos agradecer además a todos los particulares, empresas y organizaciones que hacen posible nuestra labor científica por medio de donaciones a la Fundación Síndrome de Dravet. De corazón, ¡gracias!
¡Haz tu donación!
Tu aportación se destinará a ayudar a nuestros guerreros y sus familias en su lucha contra el síndrome de Dravet, para conseguir que no pierdan nunca la sonrisa.